Finogin Maksym called Lex
I went to war in May 2014. I did it because everyone has an obligation to defend his homeland, as it is taught since childhood. When the conflict became dangerous, I could no longer stay at home. I was not sleeping at night, all the time watching TV-news and the Internet. My wife came home from work once and I already had a backpack ready to go. I said that it is impossible to stop me now. My wife was the only one to know that from all my family members. And she understood that if I had decided something, it would have been useless to discourage me. We thought that the special forces and the army would drive all these gangs out in a quick way, and everything would be fine.
I got into the car and went to the Dnipro region, phoned to the "Donbass" battalion, and went to their camp.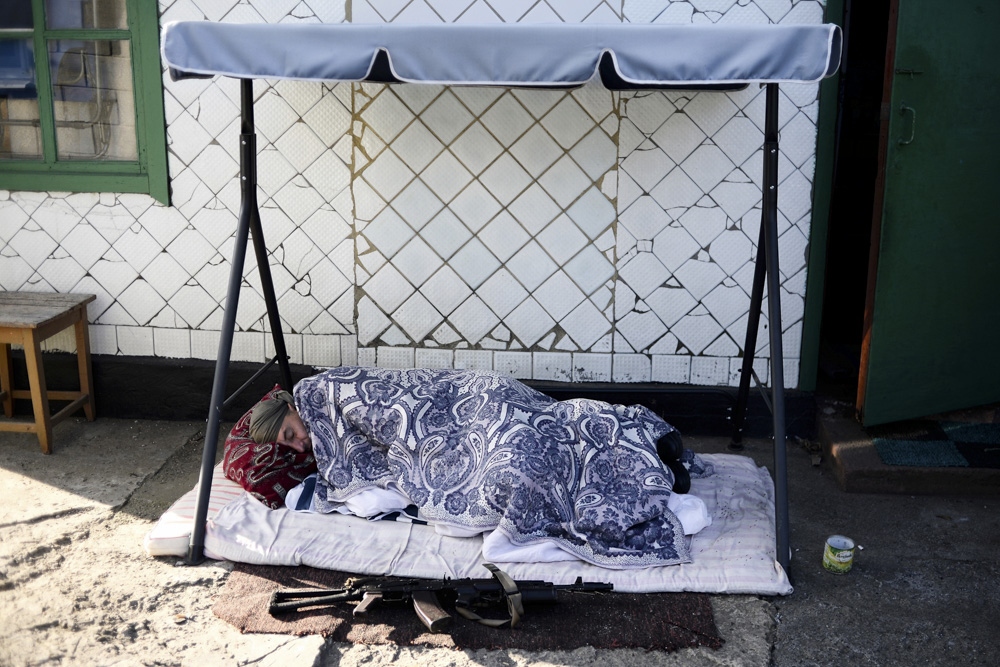 I was quite familiar with military affairs because my father was a military man. I spent most of my life in military camps. That is why I knew everything about the weapons and life of the military and was preparing to enter the military college after school. I knew more about the army than those who had already served.
Before the war, I worked in an insurance company as a director of the Kiev office. I did not quit, just took a vacation at my own expense for a couple of months. My general director was a very sensible woman, so she let me go.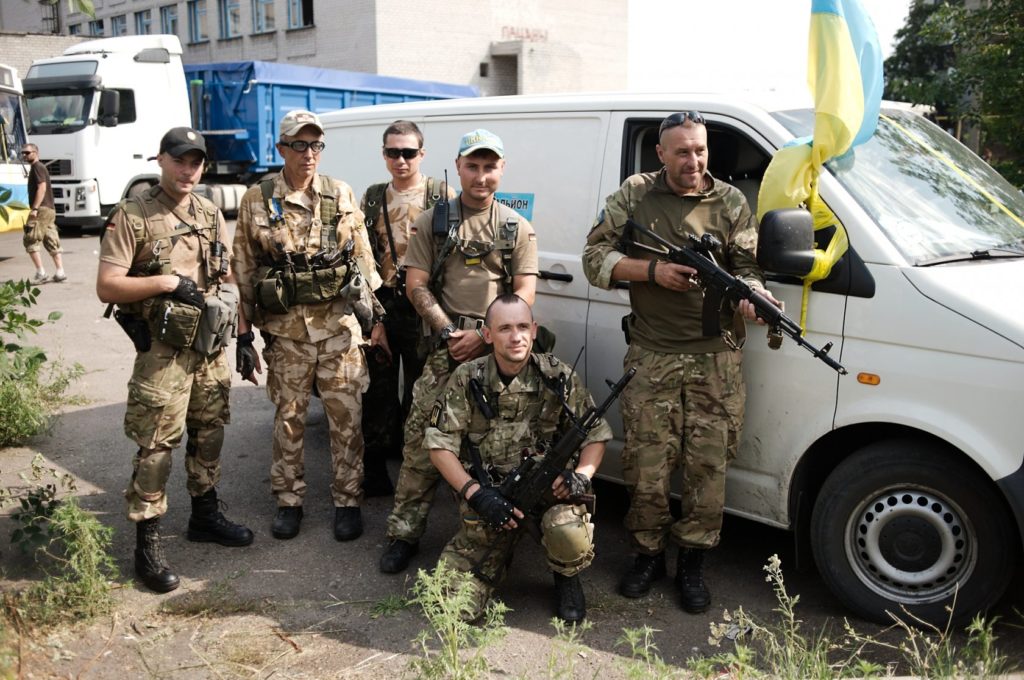 I did not know how the war looked like, of course. The idea about it I had only from posts of battalion "Donbass" in Facebook. Semenchenko posted that they were in Mariupol, that they put the police on the "true path" in the Velyka Novoselivka and were fighting from time to time. "Donbass" battalion was well-publicized and they really did a lot of work. I decided to go there.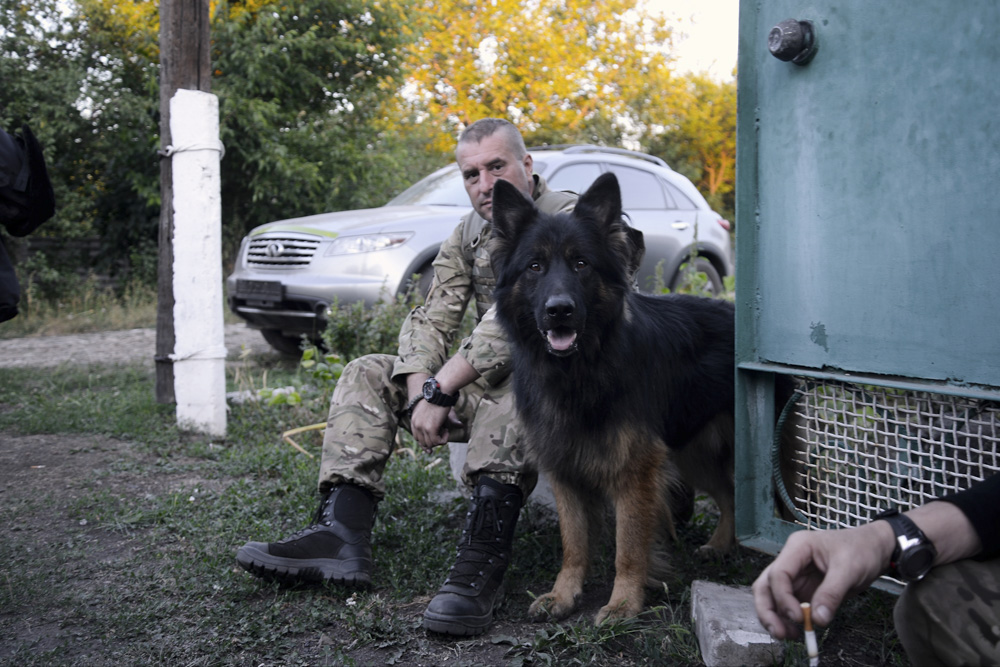 My father died on July 5. I could not be at the funeral since we were liberating Slovyansk, and then Bakhmut, Artemyvsk, Popasna, Lysychansk. When it had been 40 days since father's funeral, I took time off to go to Kiev for two weeks, and my battalion went to Ilovaisk without me. That time Franco died (Mark Poslovsky). I wanted to go to Mark's funeral and called Zanoza and Nemets, the boys from our unit, to go with me. But they couldn't manage to go and I felt that something was not good, so I went to Kurakhovo. There were only a few people, the rest were in Ilovaisk. We sat in the car with Markian and Maks (Markian Lyseiko and Maks Levin, the photographers), also with journalists, and went to Ilovaisk. The next day I got to the position near the village of Zelene, and it had already begun.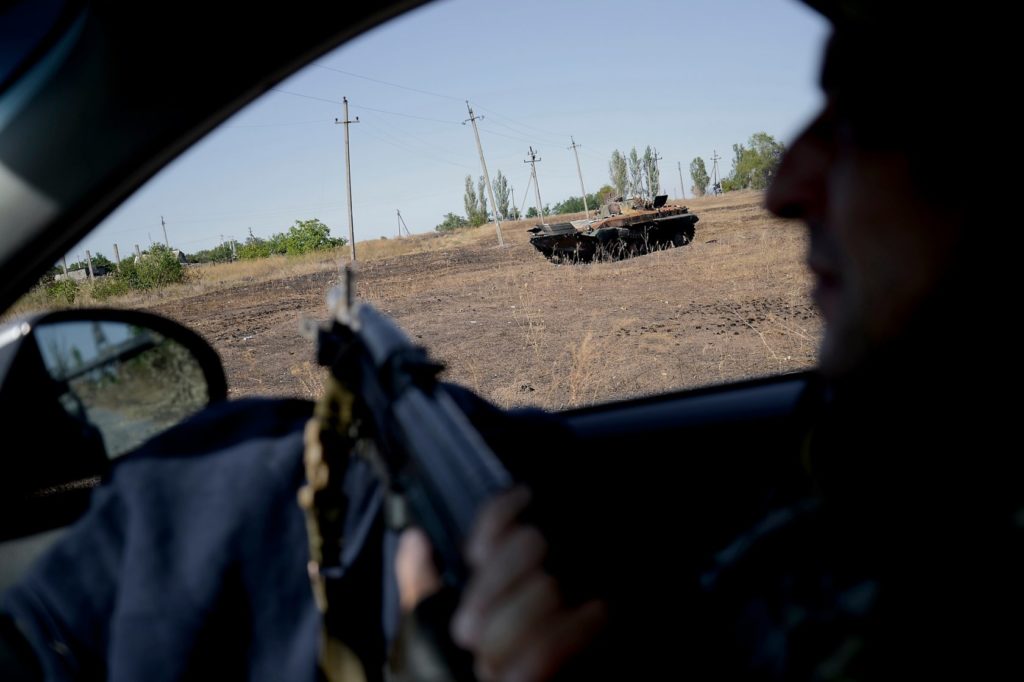 The entire unit of soldiers left Ilovaisk on August 29. We reached Mnogopillya when the mortars began to shoot. Then we were in Krasnosilsk, where we were suddenly under fire from the Russian forces. So, we went on the attack, our guys occupied Krasnosilske, got entrenched and started fighting with the Russian regular army – 31 assault brigades and 6 separate tank brigades.
The form of military forces and technology were Russian, along with the coloring and the recognizable signs (flags with white circles). Our guys captured 8 or 10 Russian paratroopers in Krasnosilske. We have a video of interrogation where they told us that they crossed the Ukrainian border on August 24, came here from Krasnosilske, dug in and waited for us. (Flash card with the video from the interrogation of Russian soldiers Maxim Finogin managed to keep even in captivity, risking his life and health).

In Krasnosilske there is such a locality: the village is separated by a ravine, and at the bottom of it there was a Russian tank, in which the ammunition detonated. Our boys did it. We crossed this yard, and on the other side, there were Russians. We looked at where they are on the landing. And here we are, five or six people. Two men who worked with grenade launchers were Ambal and Kamaz. We went to the other side to disguise ourselves in the grass and wanted to attack them furtively. But the Russian came to us on BMD, we did not have time to attack them. They drove up to us at 30 meters, and we saw that on one side the Russians were waving a white flag, and on the other side, ours also were waving it. So, the negotiations began, and we did not open fire. We showed them we were there. They saw us and opened fire. We did the same in return. Well, one bullet flew into my helmet – 5.45, hit the temple area and got stuck in my helmet. I have received a contusion – it was a very strong kick.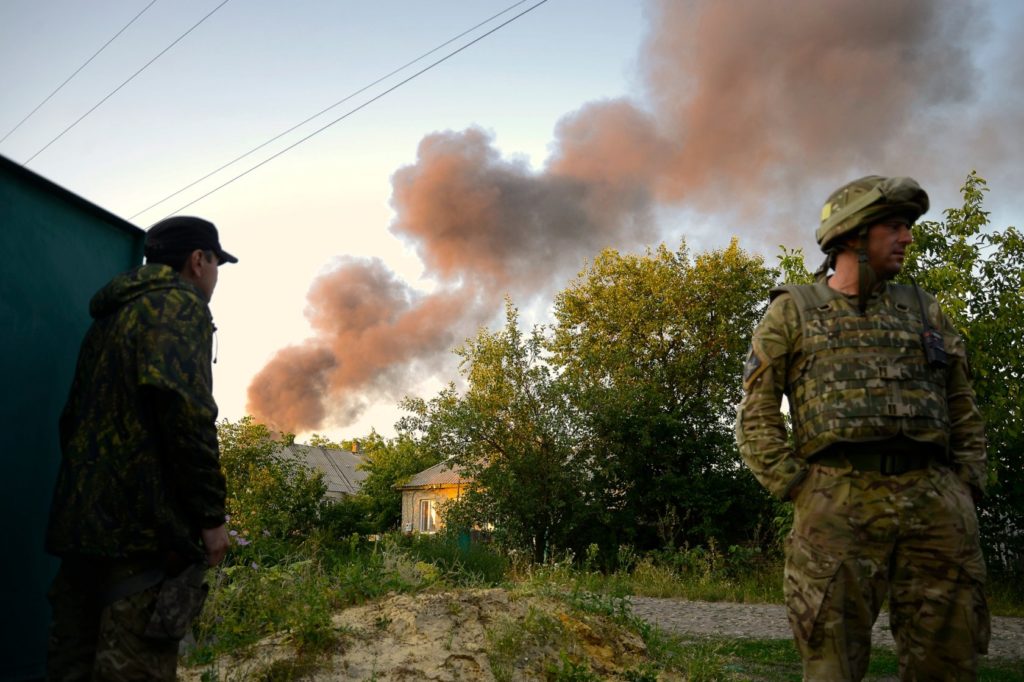 We spent the entire day on the 29th fighting and negotiating with them from time to time. They asked us to give up, we refused. We have phoned to our boys for our expected columns (reinforcements), but the next day we realized that this would not happen. The Russians gave us an ultimatum: either we give up, or they shoot us with artillery. We decided to go out without weapons. There were many injured, who needed help. The Russians gave us their word that the day after they would transfer us to the Ukrainian side through the buffer zone and would take care of the wounded.
And they betrayed their words immediately. The wounded were not given to anyone, and they stayed in the field without any help, because all our doctors were also taken by the enemies. From August 30 to August 31, we spent the night in the field. On August 31, Motorola arrived with his gang. They put us in buses and a truck and drove to Donetsk SSU. Here 5 months of captivity began for me. I was released on January 31, 2015. We were exchanged in a Russian DRG.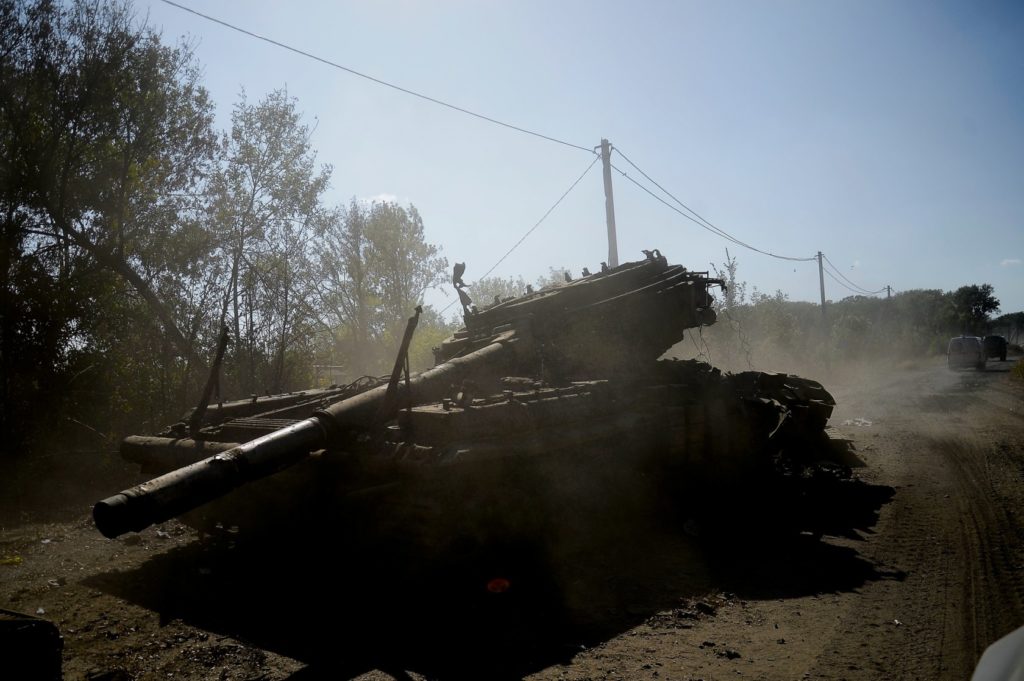 There was everything during my captivity. I was not beaten much – a couple of times only. There were cases, of course, when some of the guys were beaten strongly, they were mocked over constantly. Especially those who were from Donetsk. At first, there was no food – a couple of days we did not eat anything. Then they began to feed us on rotten porridge with pieces of coal. I came out from there weighing 75 kilograms, I was exhausted and had a beard.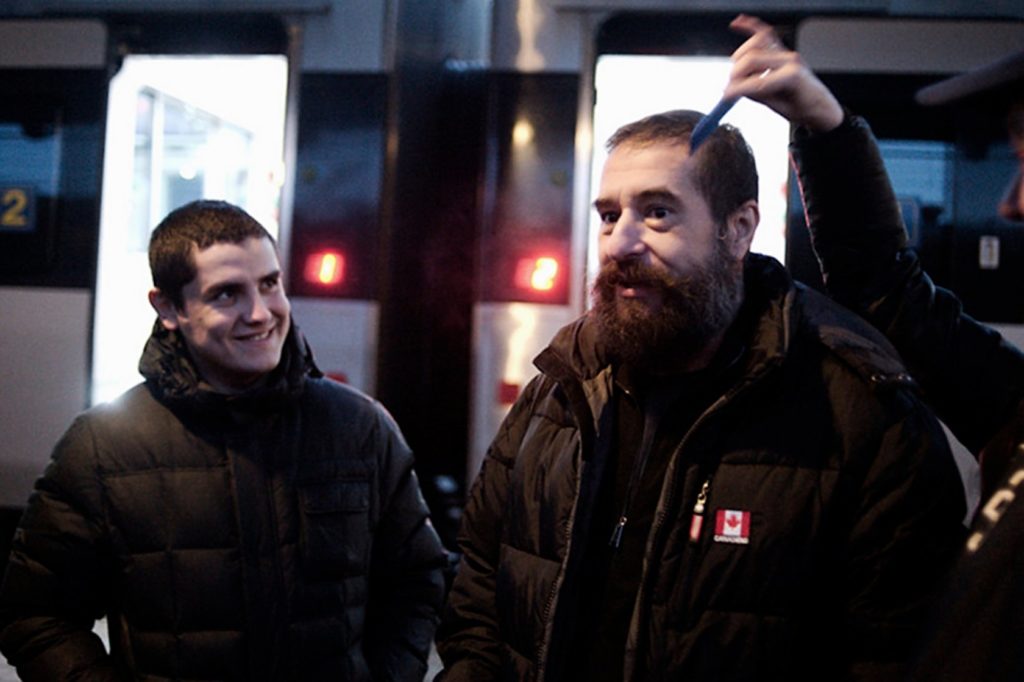 I do not regret anything that I went through in 2014, absolutely. The only thing is that I already have some experience, and from the present point of view I should have done something differently. Firstly, I should not have gone into that trap, knowing what kind of "green corridor" there would be. It really turned out to be a "red" one. It was necessary to break through in another place.
If now there were some kind of aggravation, I have my backpack ready. If it starts getting worse, then, of course, I will go to war again, without any hesitation.
In 2014, I dreamed about only one thing: that they would leave us alone. The whole Ukraine, I mean. And that Ukraine would grow lean more to the west.
For today I work in "Donbass-security": it's a private company, where all the workers are participants in military operations in Ukraine, and the backbone is made up by the guys from the Donbass battalion.